F1 2012™
CODEMASTERS SOFTWARE COMP
لعبة كاملة
تم الإصدار 26 سبتمبر 2012
344 تصنيف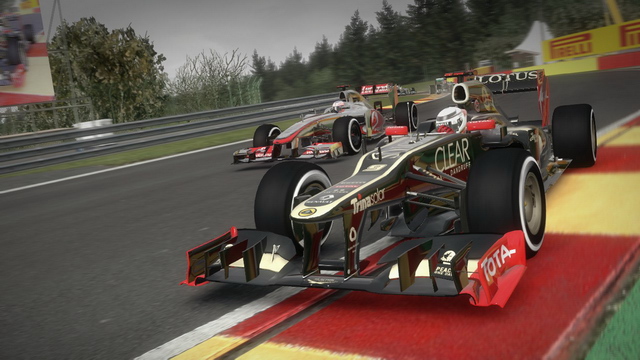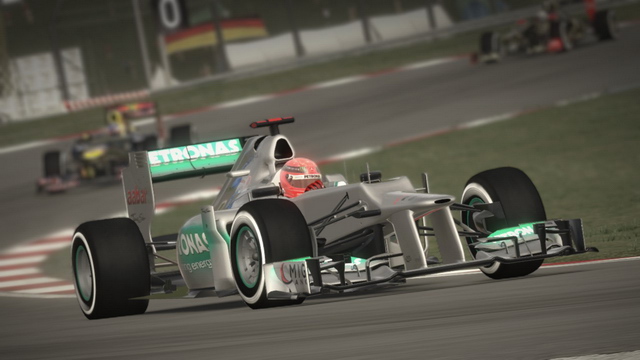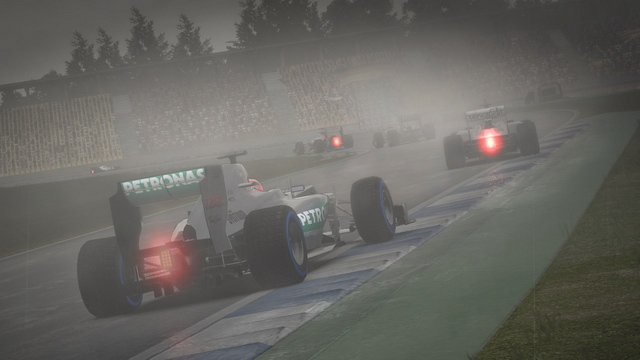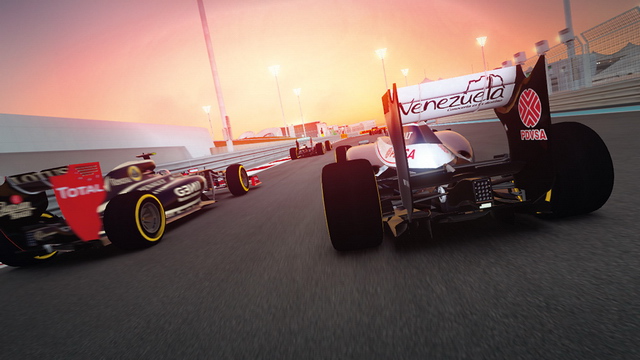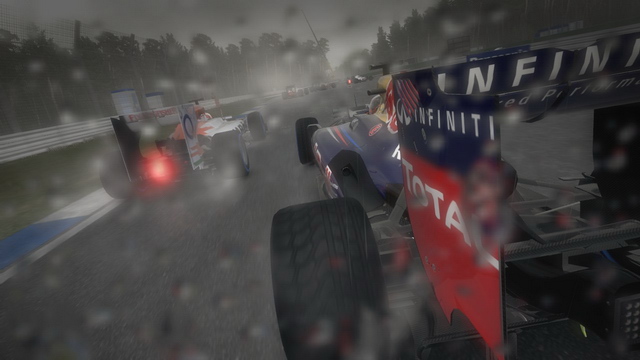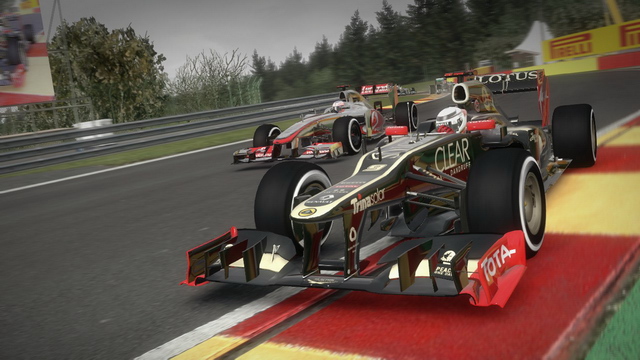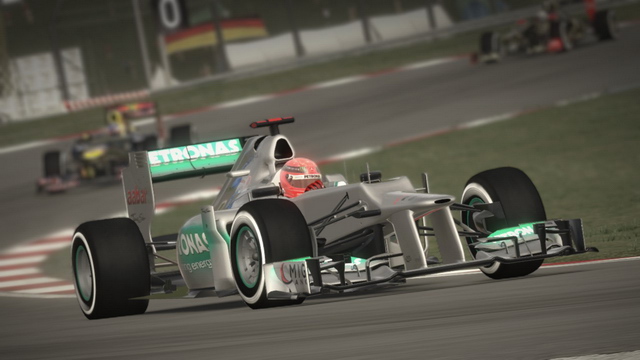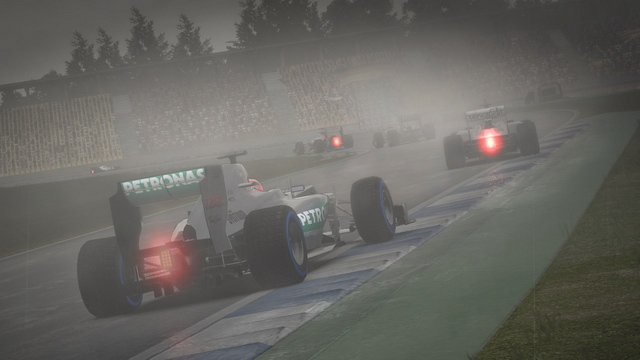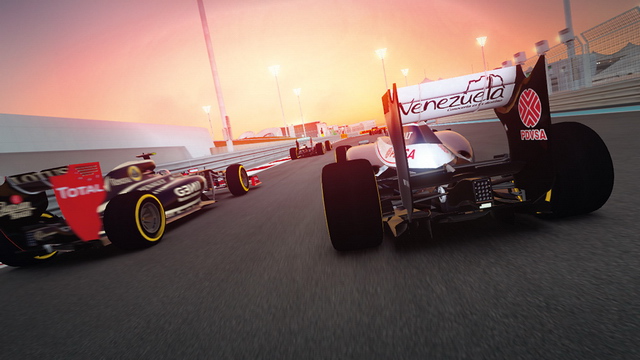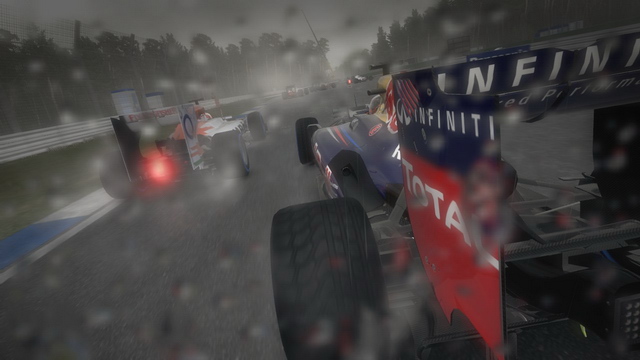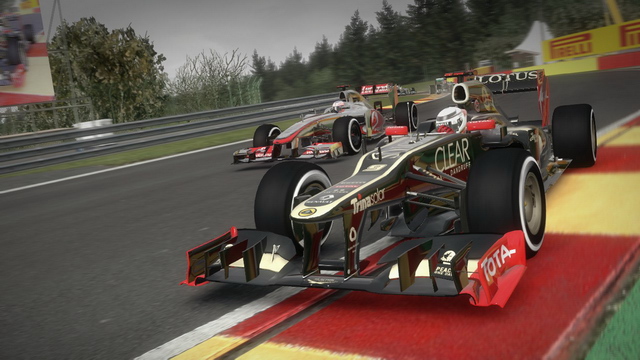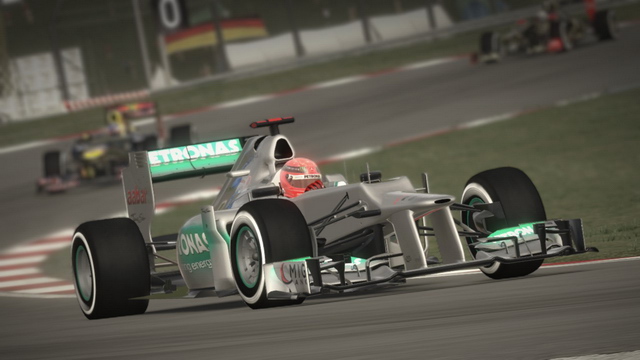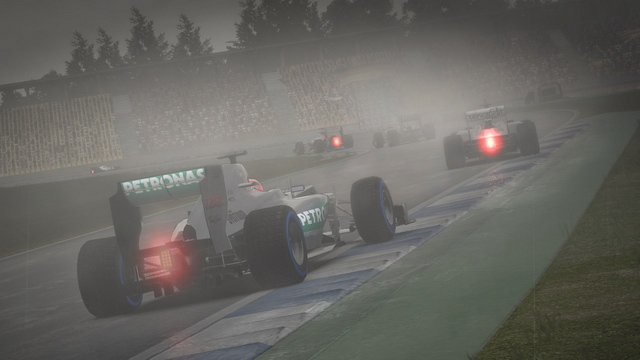 الوصف
PS3™ Essentials - The Best of PlayStation®3
Compatible with PlayStation®3.

Codemasters Racing presents F1 2012™, the next game in the BAFTA-winning series featuring all the official drivers, teams and circuits from the 2012 FIA FORMULA ONE WORLD CHAMPIONSHIP™. Learn the basics, master the challenge and showcase your talents in the Young Driver Test. Experience the next generation in weather system technology where storm fronts move across the circuits, soaking specific areas of the track, as well as racing around the all-new Circuit of The Americas in Austin, Texas, home of the 2012 FORMULA 1 UNITED STATES GRAND PRIX. Two new quick fire game options: Season Challenge, a complete Career in just 10 races, and Champions Mode Scenarios, where you test your skills against the very best, complete an exciting line up of gaming options which also includes a 5 year Career, Co-op Championship, 16 Player Multiplayer & Time Attack Scenarios. F1 2012™ Feel it!

Note: this product comes bundled with the F1 2012™ VIP Pass.

1-2 players
454KB minimum save size
HDTV screen resolution: 720p
DUALSHOCK®3
Network Features
Network Players 2-16

تنزيل هذا المنتج عرضة لشروط خدمة PlayStation Network وشروط استخدام البرنامج الخاصة بنا بالإضافة إلى أي أحكام إضافية محددة تطبق على هذا المنتج. إذا كنت لا ترغب في قبول هذه الشروط، لا تقوم بتنزيل هذا المنتج. راجع شروط الخدمة لمزيد من المعلومات الهامة.
مبلغ يدفع مرة واحد لاستخدام التنزيلات على نظامين منشطين كحد أقصى لجهازين منزليين متوافقين.
راجع تحذيرات الاستخدام الآمن لمعلومات هامة حول الاستخدام الآمن قبل استخدام هذا المنتج.
برامج مكتبة ©Sony Computer Entertainment Inc. ملخصة بشكل حصري إلى Sony Computer Entertainment Europe. تطبق شروط استخدام البرنامج، راجع eu.playstation.com/legal لمعرفة حقوق الاستخدام الكاملة.

© 2012 Codemasters. An official product of the FIA FORMULA ONE WORLD CHAMPIONSHIP. The F1 FORMULA 1 logo, F1 logo, F1 FIA FORMULA 1 WORLD CHAMPIONSHIP logo, FORMULA 1, FORMULA ONE, F1, FIA FORMULA ONE WORLD CHAMPIONSHIP, GRAND PRIX and related marks are trade marks of Formula One Licensing BV, a Formula One group company. Licensed by Formula One World Championship Limited. All rights reserved.