Ratchet™: Gladiator
Sony Interactive Entertainment Europe
لعبة PSN‏
تم الإصدار 25 سبتمبر 2013
1270 تصنيف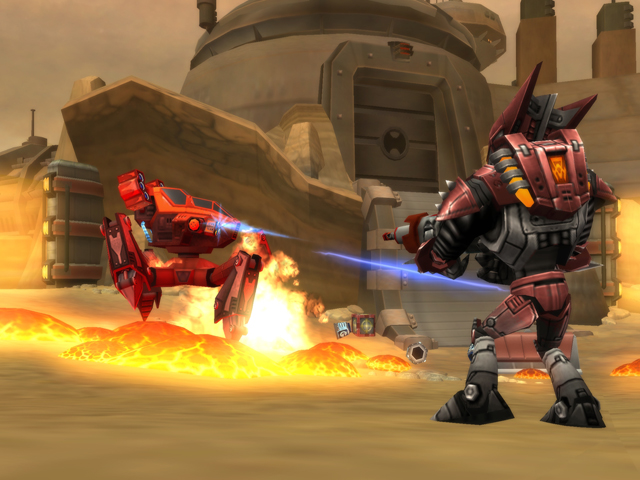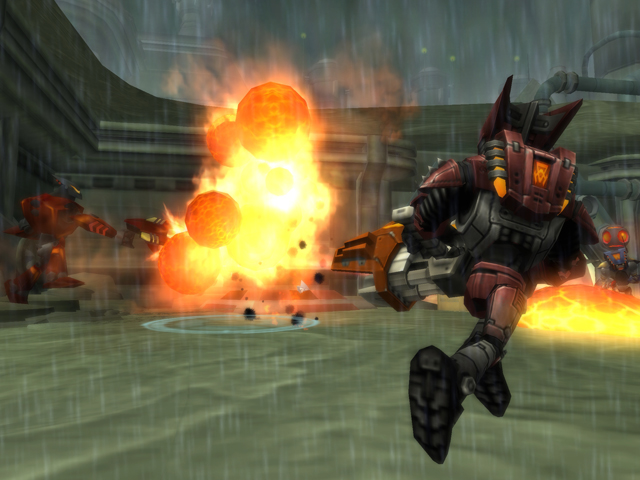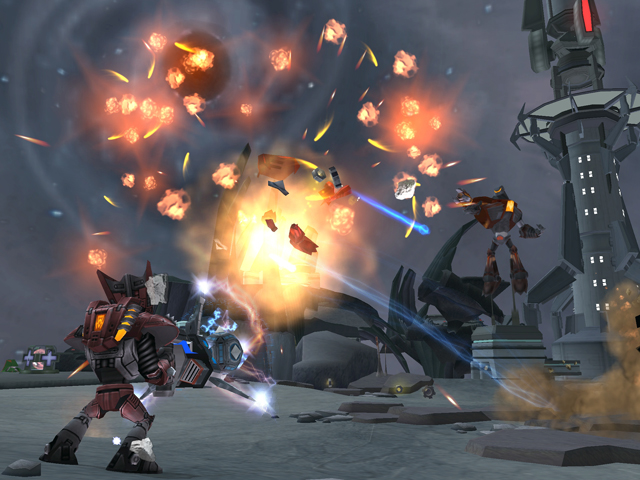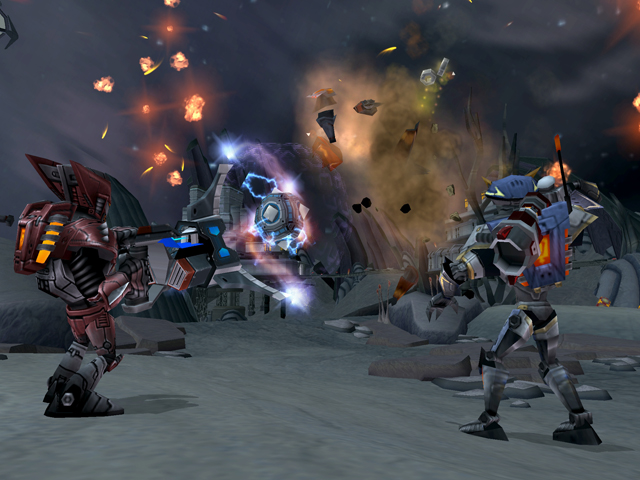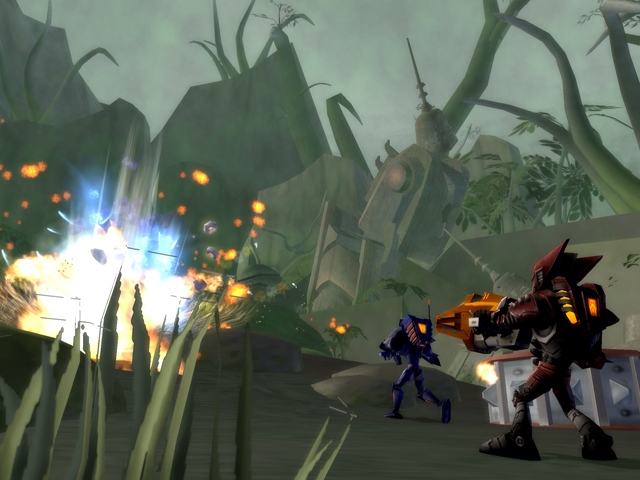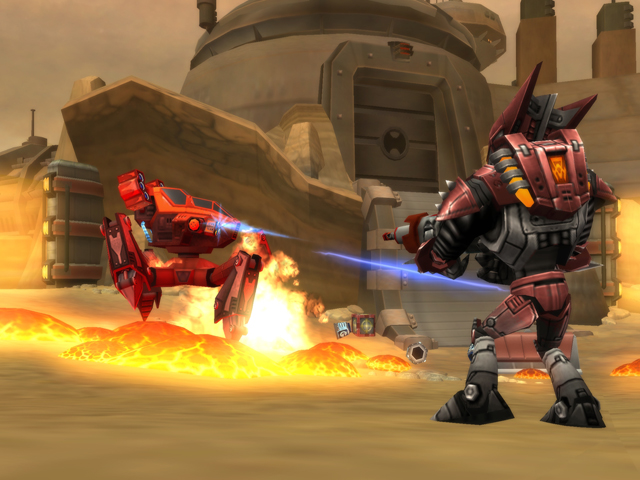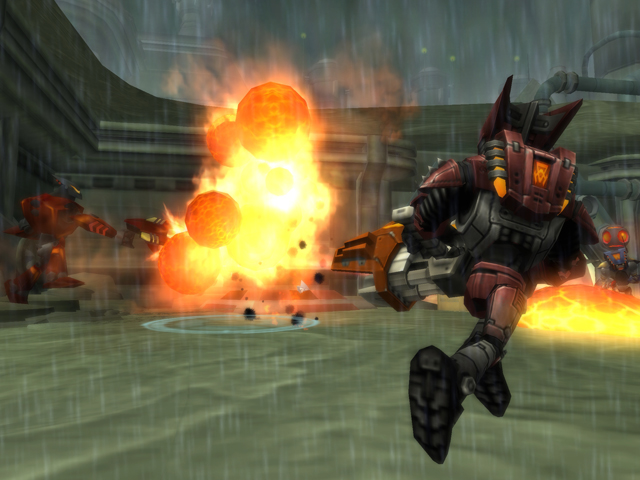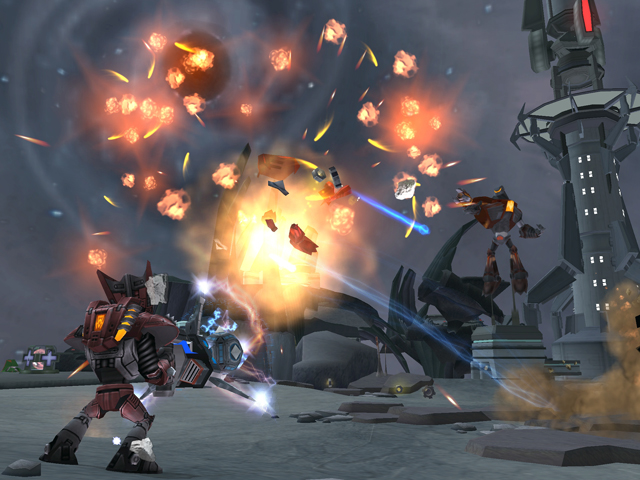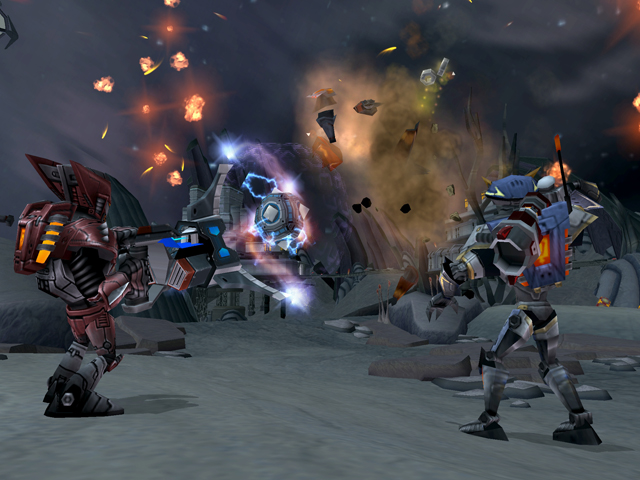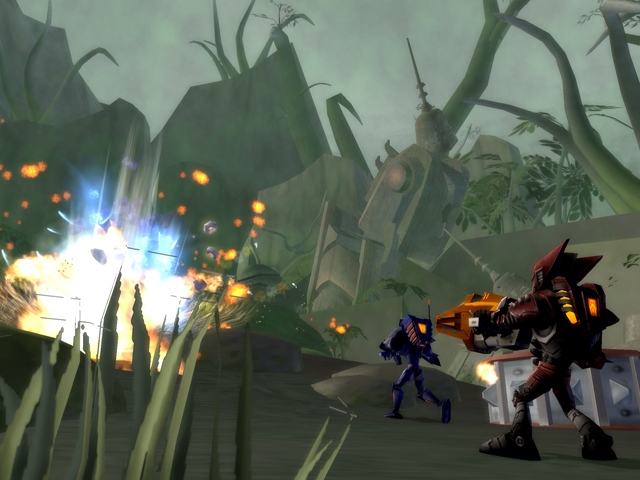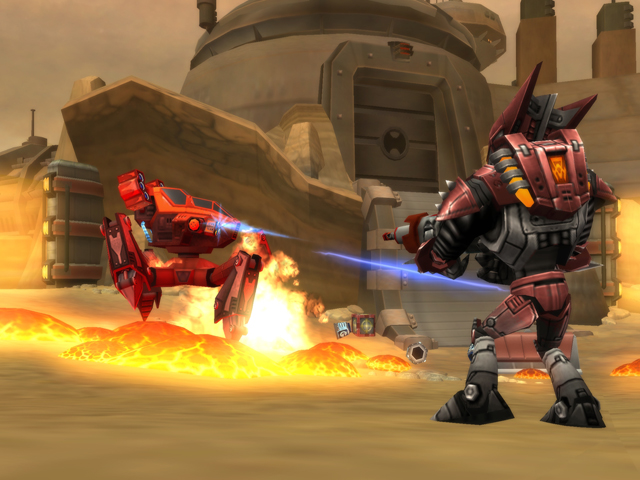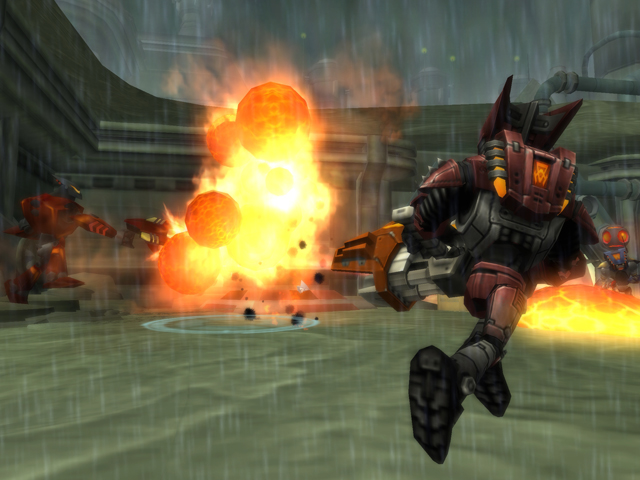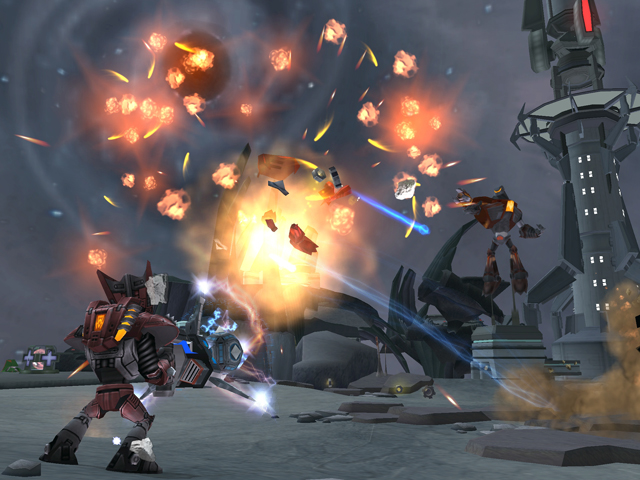 الوصف
High definition display required. This game does not support standard definition TVs.

Welcome to DreadZone – the galaxy's favourite combat sport – and meet this season's newest contestant… Ratchet!

Broadcasting live from the Shadow Sector and beamed to an intergalactic audience of six trillion, this season promises to be the deadliest contest ever. Featuring an intense single player or two player storyline and massive online mode for up to 10 players, you can join Ratchet and a cast of interplanetary heroes and battle to be crowned the galaxy's greatest warrior.

To make the action even more explosive, not only will we be giving contestants an awesome stash of weapons, they'll be able to modify their arsenal for an almost unlimited combination of cruel and unusual firearms.

And of course, what DreadZone tournament would be complete without the return of five-time Grand Champion and leader of the Exterminator Crew – Ace Hardlight.

There can be only one winner!*

*Gleeman Vox, CEO of Gleeman Media will be the only winner.

• Relive this classic Ratchet adventure with full trophy support and in laser-sharp HD.
• Fight your way through waves of enemies in Single Player mode before facing the elite Exterminators.
• Team up with another gladiator in two player Co-op mode.
• Take the mayhem online with DreadZone tournaments for up to 10 players.
• Dominate the tournament in a fleet of vehicles – like the Landstalker, Hoverbike or Puma.

Blast your way over to eu.playstation.com for more information on the action-packed Ratchet & Clank™ universe.

Supported languages for in-game speech: English, French, Italian, German, Spanish.

1-2 Players; DUALSHOCK®3 Vibration Function; HDTV screen resolution: 720p, 1080p; Network Features; Network Players 2-6

تنزيل هذا المنتج عرضة لشروط خدمة PlayStation Network وشروط استخدام البرنامج الخاصة بنا بالإضافة إلى أي أحكام إضافية محددة تطبق على هذا المنتج. إذا كنت لا ترغب في قبول هذه الشروط، لا تقوم بتنزيل هذا المنتج. راجع شروط الخدمة لمزيد من المعلومات الهامة.
مبلغ يدفع مرة واحد لاستخدام التنزيلات على نظامين منشطين كحد أقصى لجهازين منزليين متوافقين.
راجع تحذيرات الاستخدام الآمن لمعلومات هامة حول الاستخدام الآمن قبل استخدام هذا المنتج.
برامج مكتبة ©Sony Computer Entertainment Inc. ملخصة بشكل حصري إلى Sony Computer Entertainment Europe. تطبق شروط استخدام البرنامج، راجع eu.playstation.com/legal لمعرفة حقوق الاستخدام الكاملة.

Ratchet™: Gladiator © 2005-2013 Sony Computer Entertainment America Inc. Ratchet is a trademark of Sony Computer Entertainment Europe. Published by Sony Computer Entertainment Europe. Developed by Insomniac Games. All rights reserved.