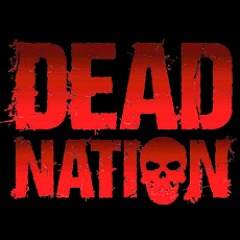 May contain in-game purchases
---

Dead Nation™
Sony Interactive Entertainment Europe
لعبة
تم الإصدار 16 أبريل 2014
1377 تصنيف
الوصف
DARE YOU ENTER THE CITY OF THE DEAD?
Run-and-gun through the zombie apocalypse whenever and wherever you want as hit arcade shooter Dead Nation™ shuffles onto PlayStation®Vita.

Fight for your life alone or with a friend as Jack McReady or Scarlett Blake as you step onto the streets of a city overrun with undead flesh-eaters.

The dead may walk – but you can make sure they don't walk very far.

USE YOUR DELICIOUS BRAAAINNSS
• Buy, unlock and upgrade potent weapons and life-saving armour.
• Devise cunning tactics to outsmart your rotting enemies.
• Face the horror alone or with a buddy in two-player action online or via ad-hoc mode.
• Monitor the online infection map and news ticker for live updates on the fight for survival across the world.

CROSS-BUY
• Purchase either the PlayStation®3 or PlayStation®Vita version of this game from PlayStation®Store and you'll be able to download the other version at no additional cost.
• PlayStation®4 version sold separately.

1 Player; Ad-Hoc Mode 2 Players; Network Players 2; Touchscreen/Rear Touch Pad; Dual Analog Sticks

تنزيل هذا المنتج عرضة لشروط خدمة PlayStation Network وشروط استخدام البرنامج الخاصة بنا بالإضافة إلى أي أحكام إضافية محددة تطبق على هذا المنتج. إذا كنت لا ترغب في قبول هذه الشروط، لا تقوم بتنزيل هذا المنتج. راجع شروط الخدمة لمزيد من المعلومات الهامة.
مبلغ يدفع مرة واحد لاستخدام التنزيلات على 3 أنظمة منشطة كحد أقصى لأجهزة محمولة.
راجع تحذيرات الاستخدام الآمن لمعلومات هامة حول الاستخدام الآمن قبل استخدام هذا المنتج.
برامج مكتبة ©Sony Interactive Entertainment Inc. ملخصة بشكل حصري إلى Sony Interactive Entertainment Europe. تطبق شروط استخدام البرنامج، راجع eu.playstation.com/legal لمعرفة حقوق الاستخدام الكاملة.

Dead Nation ©2009-2014 Sony Computer Entertainment Europe. Published by Sony Computer Entertainment Europe. Developed by Housemarque OY. Dead Nation is a trademark of Sony Computer Entertainment. All rights reserved.