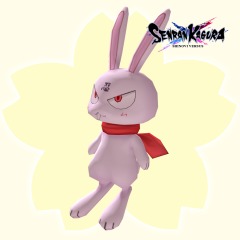 US$3.99
PlayStation Plus
¡Juegos gratis!
¡Grandes descuentos!
¡Espectaculares elementos exclusivos!
EA Play
¡Juegos de The Vault!
¡Descuentos del 10%!
¡Prueba de acceso anticipado!
---
SENRAN KAGURA Shinovi Versus — Accessory Set 5
Marvelous USA (XSEED)
Descripción
Incluye todos los elementos de la 'Cornucopia Set,' 'Cupid Set,' 'Magnificent Matsutake Mushroom, 'Fox Mask,' 'Ninto Plushie,' 'Loose Socks' y 'Golden Tiara.'

Sony Computer Entertainment America le concede la licencia o sublicencia de este artículo, que está sujeto a los términos de servicio y al acuerdo de usuario de la red. Las restricciones de uso de este artículo, así como otros términos aplicables, se encuentran en www.us.playstation.com/support/useragreements. Si no desea aceptar todos estos términos, no descargue este artículo. Este artículo puede usarse en hasta dos sistemas PlayStation®Vita activados asociados con esta cuenta de Sony Entertainment Network. 

©2014 Marvelous Inc. Licensed to and published by XSEED Games / Marvelous USA, Inc. All rights reserved.