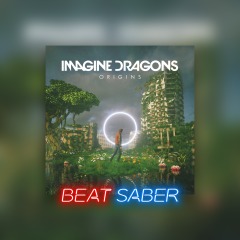 US$1.99
PlayStation Plus
¡Juegos gratis!
¡Grandes descuentos!
¡Espectaculares elementos exclusivos!
EA Access
¡Juegos de The Vault!
¡Descuentos del 10%!
¡Pruebas de Juega Primero!
---
Beat Saber: Imagine Dragons – 'Digital'
Descripción
¡Hazte con el tema 'Digital' de Imagine Dragons, corta al ritmo de la música y demuestra al mundo todas tus habilidades! Este tema es parte del Imagine Dragons Music Pack, cortesía de Universal Music.



1 jugador
Requiere PlayStation®VR
Se requirere PlayStation®Camera
Se requieren 2 controles PS®Move.

El software está sujeto a licencia y garantía limitada (us.playstation.com/softwarelicense/sp). Las funciones en línea requieren una cuenta y están sujetas a los términos de servicio y a la correspondiente política de privacidad (visita playstationnetwork.com para consultar los términos de servicio y las correspondientes políticas de privacidad de tu país). Tarifa única para jugar en el sistema PS4™ principal designado de la cuenta y en otros sistemas PS4™ al iniciar sesión con esa cuenta.

© 2018 Beat Games
Beat Saber, Beat Games and their respective logos are registered trademarks or trademarks of Beat Games in the United States of America and elsewhere. All Rights Reserved. All other trademarks and trade names are the properties of their respective owners. Designs and specifications are subject to change without notice.