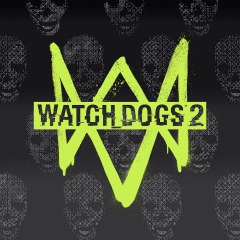 Gratis
PlayStation Plus
Multijugador online
Juegos mensuales
Descuentos exclusivos
EA Play
¡Juegos de The Vault!
¡Con descuentos del 10 %!
¡Prueba de juego anticipada!
---
Watch_Dogs 2 Tema de SHAREfactory™
UBISOFT ENTERTAINMENT SA
Complemento
Descripción
Importante: este tema de SHAREfactory™ solo puede usarse con la aplicación de SHAREfactory™ para PS4™ y NO es un tema para la pantalla de inicio de tu PS4™.

Este tema de SHAREfactory™ incluye:
• Una intro
• Una secuencia final
• 2 vídeos del título
• 4 transiciones personalizadas
• 66 etiquetas
• Arte Temático
• Música
• 8 imágenes de fondo

La descarga de este producto está sujeta a la aceptación de los Términos de servicio de PlayStation Network y de nuestros Términos de uso del Software, así como de cualquier condición adicional que se aplique a este producto. Si no desea aceptar estos términos, no descargue este producto. Consulte los Términos de servicio para obtener información adicional importante.
Programas de biblioteca ©Sony Interactive Entertainment Inc. propiedad exclusiva de Sony Interactive Entertainment Europe. Son aplicables los Términos de uso del Software. Consulta eu.playstation.com/legal para ver todos los derechos de uso.

©2016 Ubisoft Entertainment. All Rights Reserved. Watch Dogs, Ubisoft and the Ubisoft logo are trademarks of Ubisoft Entertainment in the U.S. and/or other countries.