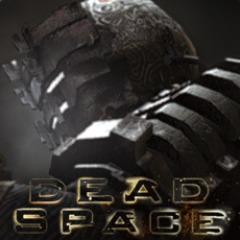 3,99 €
PlayStation Plus
Multijugador online
Juegos mensuales
Descuentos exclusivos
EA Play
¡Juegos de The Vault!
¡Con descuentos del 10 %!
¡Prueba de juego anticipada!
---
Dead Space Tank Pack
EA Swiss Sarl
Complemento
Descripción
Descarga el conjunto de tanque con un nuevo traje de nivel 5 y un lanzallamas, un cañón de energía y un cañón lineal mejorados, todo con los motivos de la Uniología.

1 jugador
5MB mínimo
PAL HD 720p, 1080p

TÉRMINOS DE SERVICIO
La descarga está sujeta a los Términos de servicio/Acuerdo de usuario de PLAYSTATION®Network y cualquier condición adicional específica que cubra este artículo. Si no deseas aceptar estos términos, no descargues este artículo. Cuota única para usar las descargas en un máximo de 2 sistemas de entretenimiento doméstico* compatibles y activados.
* Consulta los Términos de servicio para obtener información adicional.

© 2008 Electronic Arts Inc. EA, the EA logo and Dead Space are trademarks or registered trademarks of Electronic Arts Inc. in the U.S. and/or other countries. All Rights Reserved. All other trademarks are the property of their respective owners.