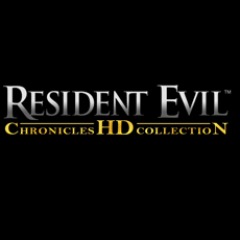 26,99 €
PlayStation Plus
Multijugador online
Juegos mensuales
Descuentos exclusivos
c.kaonashi.tooltip.header{}
c.kaonashi.free{}
c.kaonashi.discounts{}
c.kaonashi.pft{}
---
Resident Evil: Chronicles HD Collection
CE EUROPE LIMITED
Paquete
Lanzado 27 Jun 2012
Descripción
Prepárate para disfrutar de la experiencia Resident Evil definitiva con Resident Evil: Chronicles HD Collection. 

Usa el mando de movimiento PlayStation®Move o un mando inalámbrico para acabar con las hordas de zombis en dos estupendos juegos, Resident Evil: The Umbrella Chronicles y Resident Evil: The Darkside Chronicles.

Revive los eventos de la serie original con personajes clásicos en alta definición.

En exclusiva para PSN.

1-2 jugadores
PAL HD 720p
Funciones de red
Mando de movimiento PlayStation®Move y cámara PlayStation®Eye opcionales
Mando de navegación Playstation®Move o mando inalámbrico opcional.

La descarga de este producto está sujeta a la aceptación de los Términos de servicio de PlayStation Network y de nuestros Términos de uso del Software, así como de cualquier condición adicional que se aplique a este producto. Si no desea aceptar estos términos, no descargue este producto. Consulte los Términos de servicio para obtener información adicional importante.
Cuota única para usar las descargas en un máximo de 2 sistemas de entretenimiento doméstico compatibles y activados.
Lea los Avisos de salud para obtener información de salud importante antes de usar este producto.
Programas de biblioteca ©Sony Computer Entertainment Inc. propiedad exclusiva de Sony Computer Entertainment Europe. Son aplicables los Términos de uso del Software. Consulta eu.playstation.com/legal para ver todos los derechos de uso

©CAPCOM CO., LTD. 2012 ALL RIGHTS RESERVED.