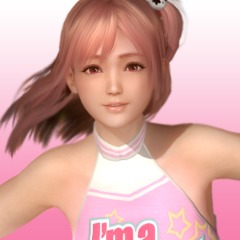 US$0.49
PlayStation Plus
¡Juegos gratis!
¡Grandes descuentos!
¡Espectaculares elementos exclusivos!
EA Play
¡Juegos de The Vault!
¡Descuentos del 10%!
¡Prueba de acceso anticipado!
---
DOA5LR Avatar 3 de Honoka
KOEI TECMO America
Avatar
Descripción
Un avatar de Honoka de Dead or Alive 5 Last Round con su traje Cheerleader.

Este avatar también se incluye en el Pack Avatares DOA5LR Vol. 1.

Descargue este avatar agregarlo a su ID en línea de PlayStation®Network.

Para utilizar este avatar descargado:
1) Selecciona el icono 'PlayStation®Network' en el menú PlayStation®3 XMB™ y elige 'Administración de cuentas'.
2) Selecciona 'Información de cuenta' y, a continuación, elige 'Avatar'.
3) Selecciona 'Avatares especiales' para obtener acceso al listado de avatares descargados.
4) Finalmente, desplázate al avatar que desees usar y selecciónalo.


Software sujeto a licencia (us.playstation.com/softwarelicense).  La actividad en línea está sujeta a los Términos de servicio y al Acuerdo del usuario (www.playstationnetwork.com/terms-of-service). Tarifa única para jugar hasta en dos sistemas PlayStation® 3 activados por esta cuenta.

DEAD OR ALIVE 5 Last Round Ⓒ2012-2015 KOEI TECMO GAMES CO., LTD. & Team NINJA All rights reserved. DEAD OR ALIVE, LAST ROUND, TECMO, Team NINJA, and the Team NINJA logo are trademarks or registered trademarks of KOEI TECMO GAMES CO., LTD. The KT logo is a registered trademark of KOEI TECMO HOLDINGS CO., LTD. Akira, Sarah, Pai, Jacky characters ⒸSEGA. Virtua Fighter is either a registered trademark or trademark of SEGA Corporation.