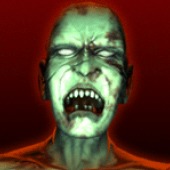 Gratuito
PlayStation Plus
¡Juegos gratis!
¡Grandes descuentos!
¡Espectaculares elementos exclusivos!
EA Play
¡Juegos de The Vault!
¡Descuentos del 10%!
¡Prueba de acceso anticipado!
---
The House of the Dead III Z1 Avatar
SEGA of America, Inc.
Avatar
Descripción
Ésta es una oferta exclusiva de PlayStation®Plus.
Únase a PlayStation®Plus
Descargue este avatar de The House of the Dead III Z1 para agregarlo a su ID en línea de PlayStation®Network.

Para usar este avatar descargado:
1) Seleccione el ícono "PlayStation®Network" en el menú de PlayStation®3 XMB™ y luego escoja "Account Management".
2) Seleccione "Account Information" y luego elija "Avatar".
3) Seleccione "Premium Avatar" para poder obtener acceso al listado de avatares descargados.
4) Finalmente, desplácese al avatar que desee usar y selecciónelo.

©SEGA. All Rights Reserved. SEGA is registered in the U.S. Patent and Trademark Office. SEGA and the SEGA logo are either registered trademarks or trademarks of SEGA Corporation

La compra o el uso de este artículo están sujetos a los Términos de servicio y al Acuerdo de usuario de PlayStation®Network. Sony Computer Entertainment America le concedió la licencia de este artículo.