NEPTUNE VS SEGA HARD GIRLS THEME
Idea Factory International
Lanzamiento 18 Oct 2016
32 clasificaciones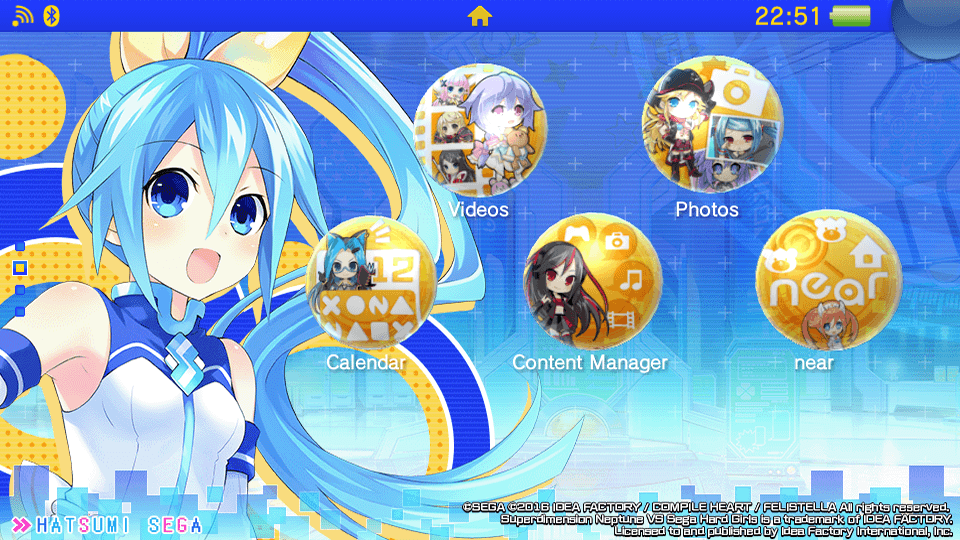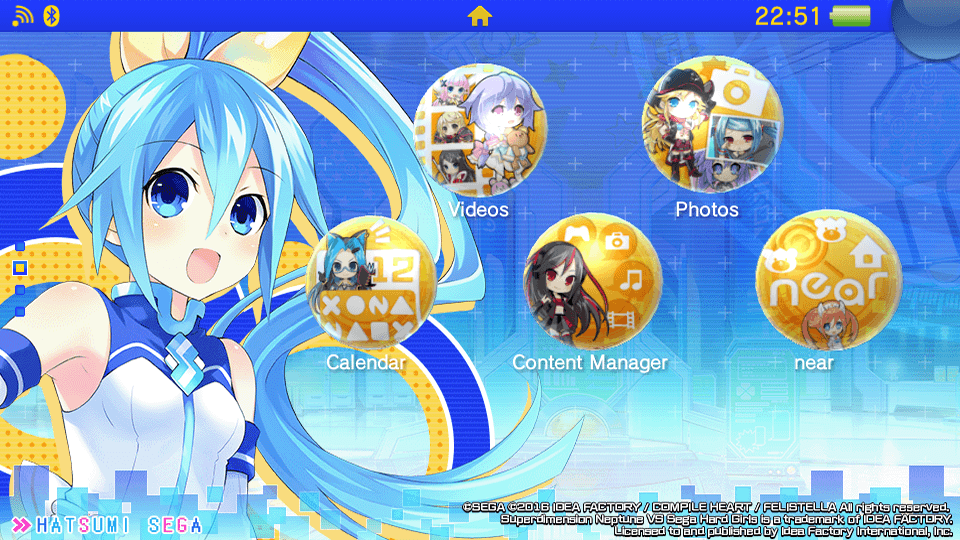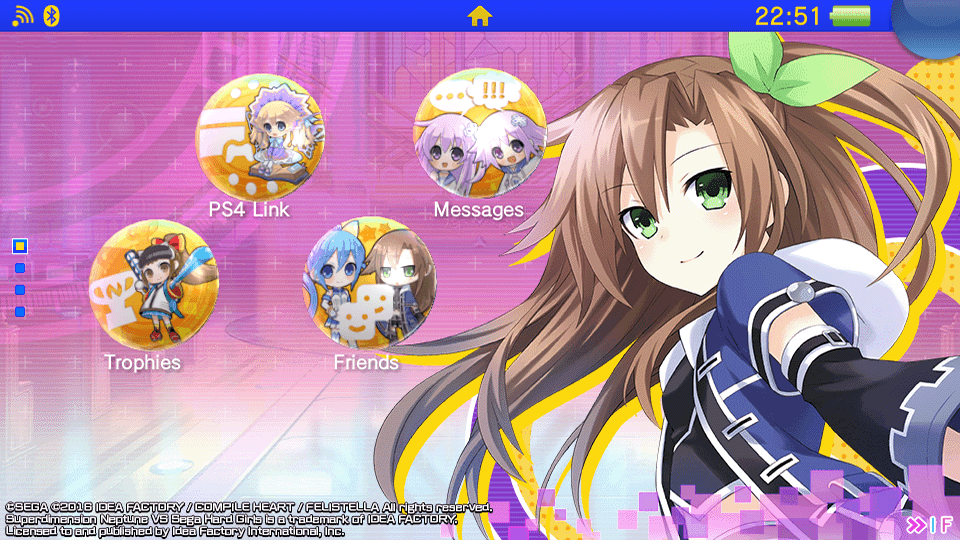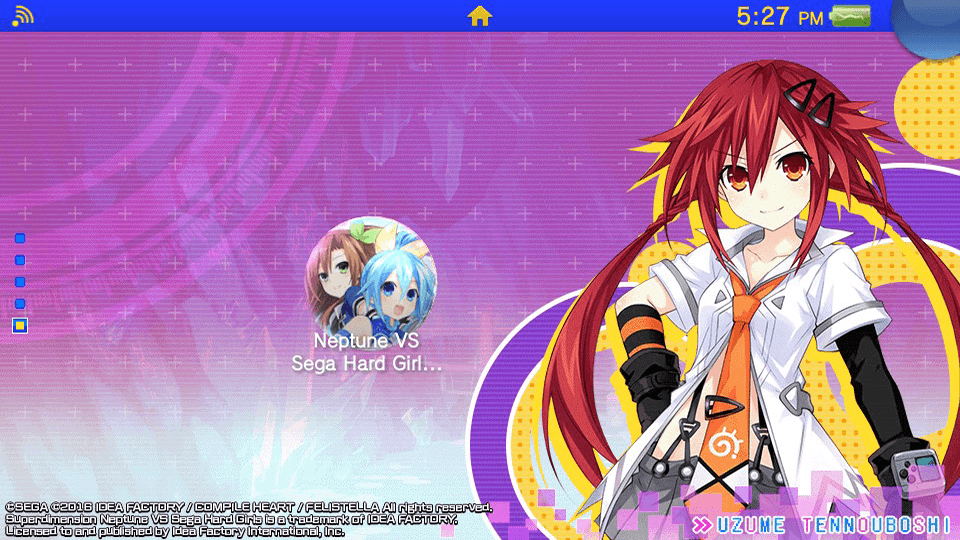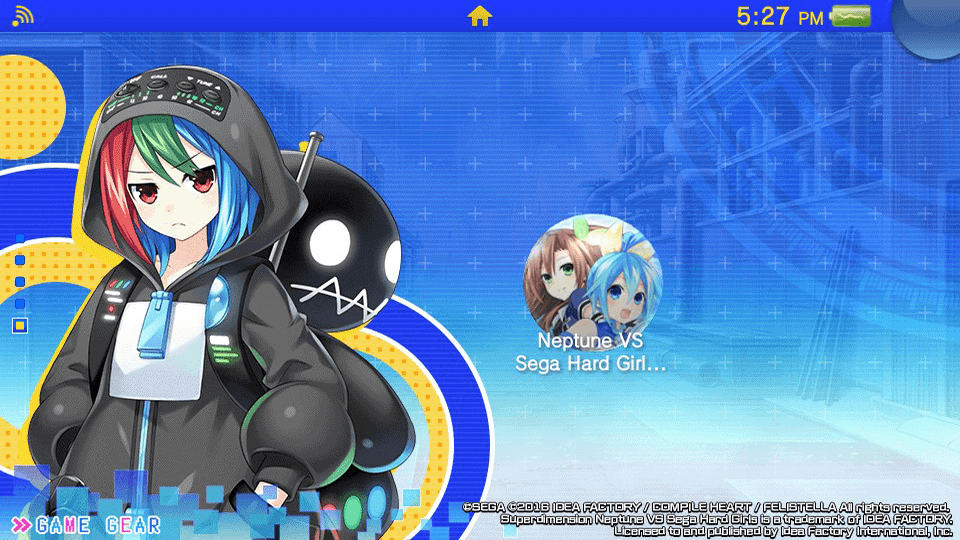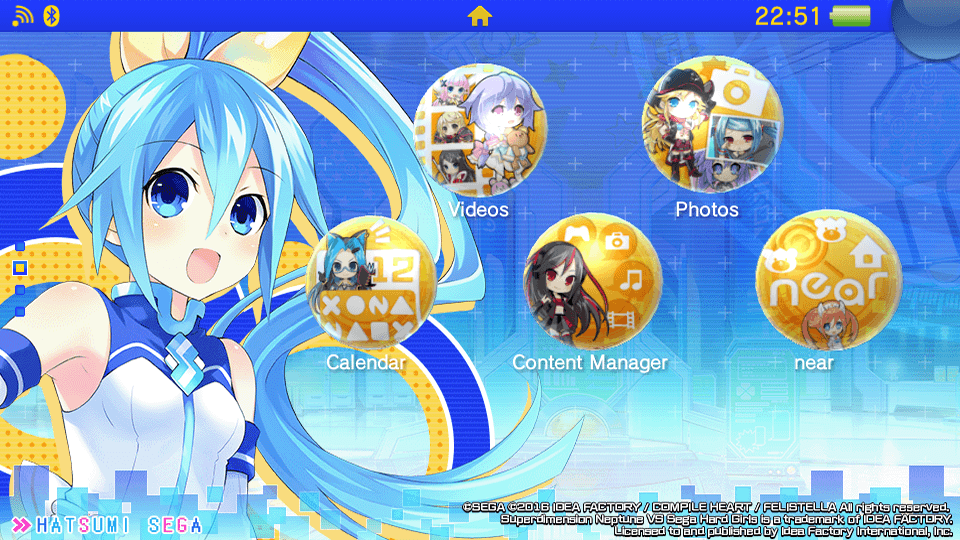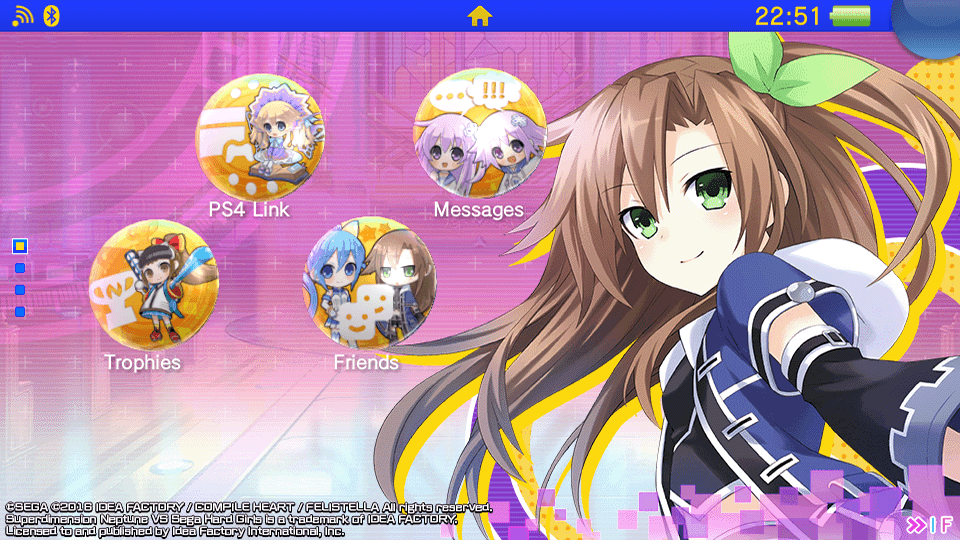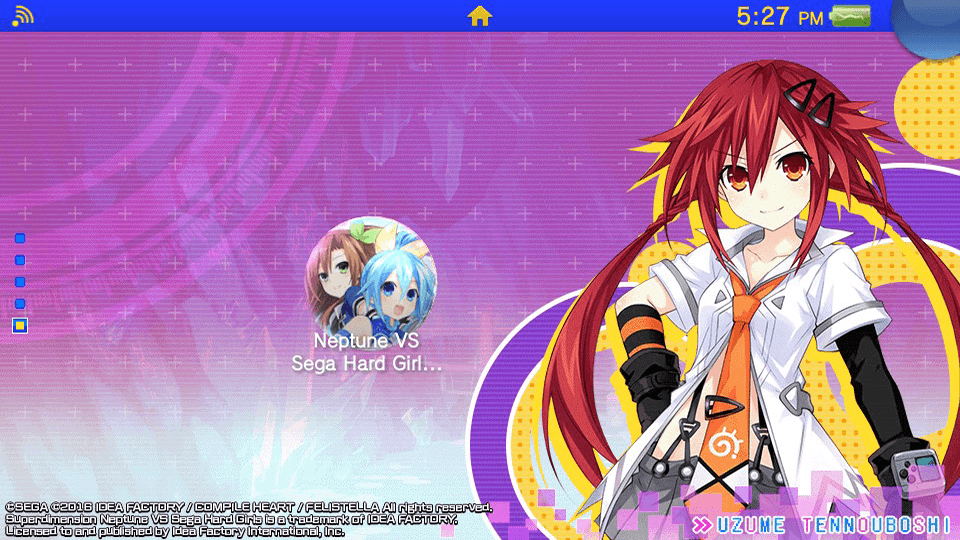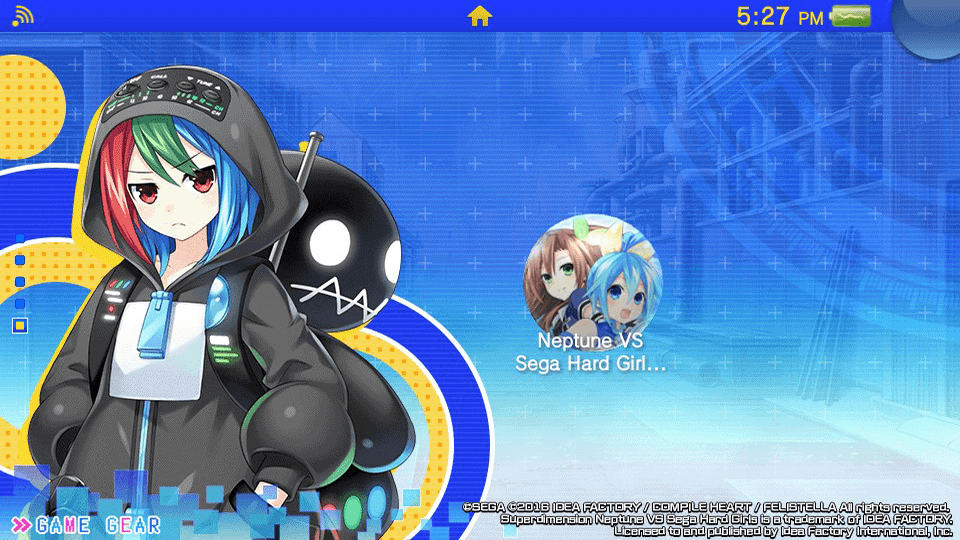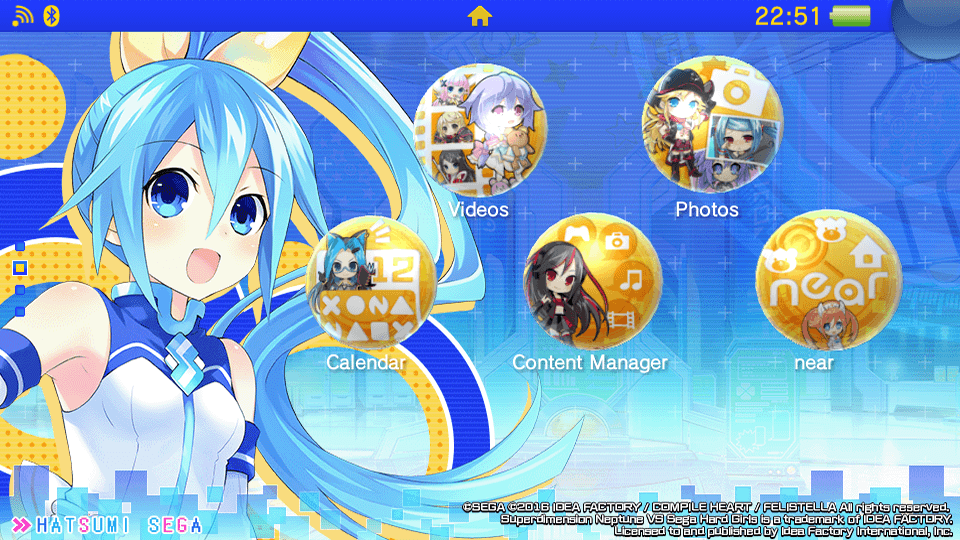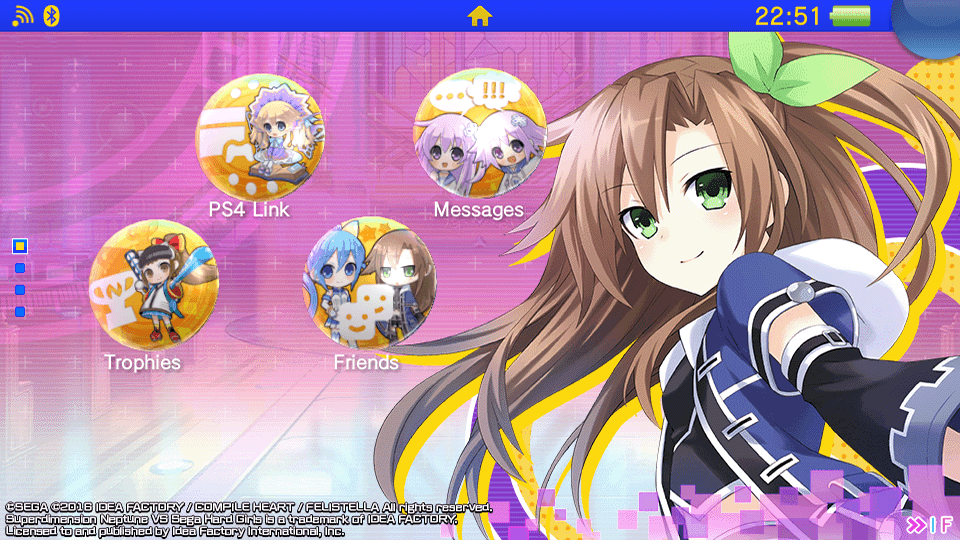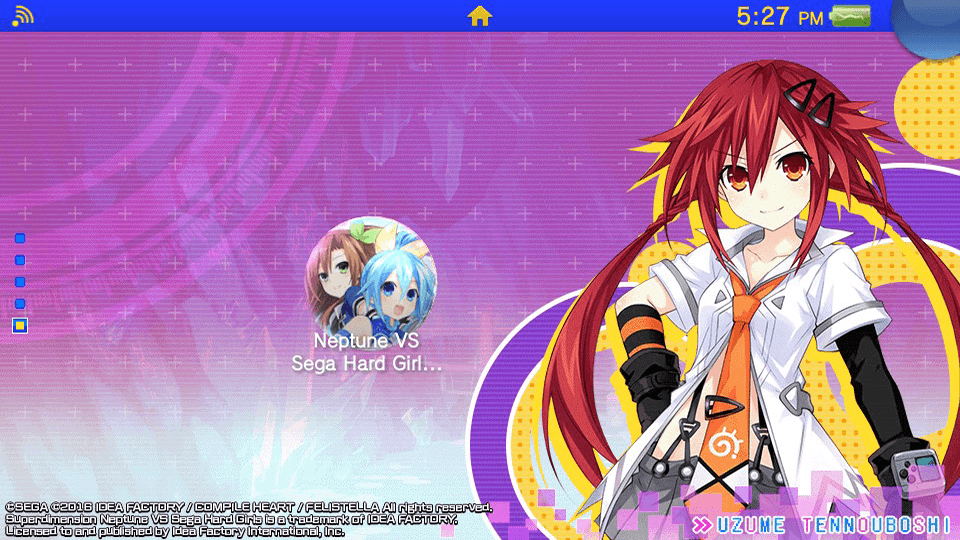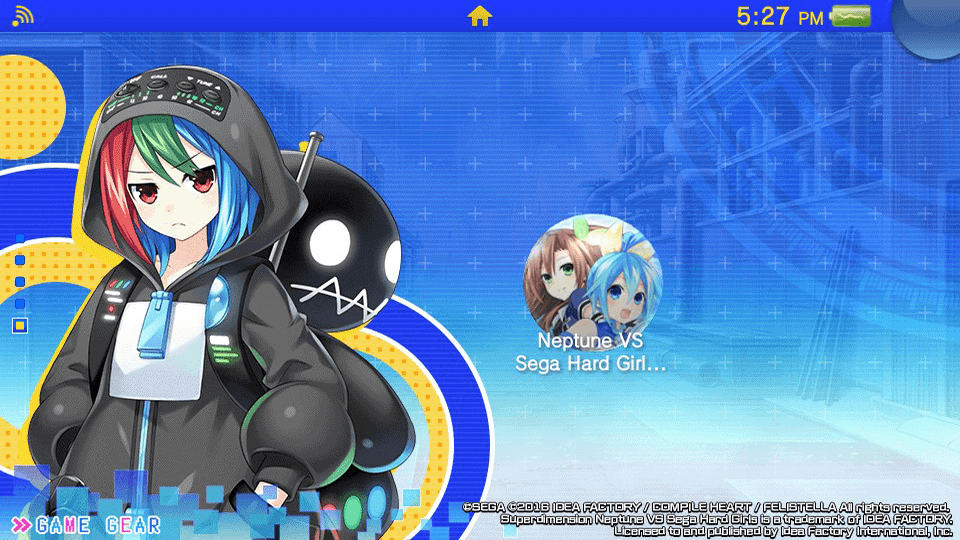 Descripción
Descarga este tema especial para personalizar la pantalla inicial y la pantalla de inicio de PlayStation®Vita. Puedes descargar temas para darle un look completamente nuevo a la pantalla, cambiando los iconos y los colores e incluso la música de fondo para que combinen con tu juego o estilo preferidos.

El software está sujeto a licencia y garantía limitada (us.playstation.com/softwarelicense/sp). Las funciones en línea requieren una cuenta y están sujetas a los términos de servicio y a la correspondiente política de privacidad (visita playstationnetwork.com para consultar los términos de servicio y las correspondientes políticas de privacidad de tu país). Tarifa única para jugar hasta en tres sistemas PlayStation® 3 Vita activados por esta cuenta.

©SEGA ©2016 IDEA FACTORY / COMPILE HEART / FELISTELLA All rights reserved. Superdimension Neptune VS Sega Hard Girls is a trademark of IDEA FACTORY. Licensed to and published by Idea Factory International, Inc.