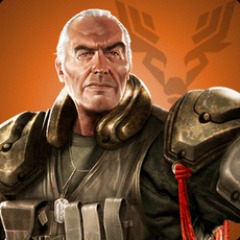 1,00 zl
PlayStation Plus
Gry online dla wielu graczy
Gry co miesiąc
Wyjątkowe zniżki
EA Play
Gry ze zbioru Vault!
Rabaty 10%!
Zagraj w wersje próbne!
---
Cyrus Temple Avatar
Opis
Download this avatar to add it to your PlayStation®Network Online ID.

To use this downloaded avatar:
1) Select the "PlayStation®Network" icon on the PlayStation®3 XMB™ Menu and then choose "Account Management".
2) Select "Account Information" and then choose "Avatar".
3) Select "Premium Avatar" to access a list of downloaded avatars.
4) Finally, scroll to the avatar that you wish to use and select it.

Visit eu.playstation.com to find out more about avatars and the exciting world of PlayStation®Network.

Pobieranie tego produktu podlega Warunkom świadczenia usługi/umowie użytkownika Sony Entertainment Network oraz wszelkim innym konkretnym warunkom dodatkowym powiązanym z tym produktem. Jeśli nie akceptujesz tych warunków, nie pobieraj tego produktu Inne ważne informacje można znaleźć w Warunkach świadczenia usługi. Jednorazowa oplata za korzystanie z plików do pobrania na maksymalnie dwóch aktywnych i kompatybilnych domowych konsolach* oraz dwóch aktywnych i kompatybilnych konsolach przenosnych*.* Aby dowiedziec sie wiecej, przeczytaj Warunki swiadczenia uslugi.

© 2011 THQ Inc. Developed by Volition, Inc. Uses Bink Video. Copyright © 1997-2011 by RAD Game Tools, Inc. Saints Row: The Third uses Havok™. © Copyright 1999-2011 Havok.com, Inc. (and its Licensors). All Rights Reserved. See www.havok.com for details. DTS, the Symbol, and DTS and the Symbol together are registered trademarks of DTS, Inc. and all other DTS logos are trademarks of DTS, Inc. Portions of this software utilize SpeedTree®RT Technology (© 2004-2011 Interactive Data Visualization, Inc.). SpeedTree® is a registered trademark of IDV, Inc. All rights reserved. Wwise © 2006-2011 Audiokinetic Inc. All rights reserved. THQ, Saints Row: The Third, Volition, Inc. and their respective logos are trademarks and/or registered trademarks of THQ Inc. All Rights Reserved. All other trademarks, logos and copyrights are property of their respective owners.