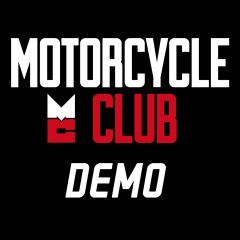 Gratis
PlayStation Plus
Multijugador online
Juegos mensuales
Descuentos exclusivos
EA Access
¡Juegos de The Vault!
¡Con descuentos del 10 %!
¡Disfruta de las Pruebas de Juego Anticipadas!
---
Motorcycle Club - Demo
BIGBEN INTERACTIVE SA
Demo
Lanzado 16 Abr 2015
Descripción
¡La carrera de tu vida!
Pilota 3 motos con licencia oficial en esta versión de demostración de Motorcycle Club: la BMW HP4, la KTM 990 Super Duke R y la Kawasaki VN 900 Custom.
¡Pon a prueba tus reflejos en dos circuitos y gana la carrera!

1 jugador
Función de vibración DUALSHOCK®4
Salida de vídeo HD 720p

La descarga de este producto está sujeta a la aceptación de los Términos de servicio de PlayStation Network y de nuestros Términos de uso del Software, así como de cualquier condición adicional que se aplique a este producto. Si no desea aceptar estos términos, no descargue este producto. Consulte los Términos de servicio para obtener información adicional importante.
Programas de biblioteca ©Sony Computer Entertainment Inc. propiedad exclusiva de Sony Computer Entertainment Europe. Son aplicables los Términos de uso del Software. Consulta eu.playstation.com/legal para ver todos los derechos de uso

© 2014 Published by Bigben Interactive. Developed by Kylotonn Games. All rights reserved. All the bikes and brands represented in the game belong their respective owners. Honda Official Licensed Product. The BMW logo, the BMW word mark and the BMW model designation are trademarks of BMW AG and are used under License. Yamaha is a registered trademark and is used with the permission of Yamaha Motor Co., Ltd. 'SUZUKI', 'S' 'GSX-R1000' and 'Bandit 1250S' are trademarks of Suzuki Motor Corporation and used under license. However, this product is neither manufactured nor distributed by Suzuki Motor Corporation. KAWASAKI is a registered trademark of Kawasaki Heavy Industries Ltd. Licensed by Kawasaki Motors Europe N.V.. All rights reserved 2014.